I'm having problems when I try to solder anything to my PCB. The solder doesn't come off the iron. I can't put nice solder dots like all the people in the videos do. It is really hard for me to put it on the PCB but when I try to put solder on wires/switches I do it pretty easily.
When searching the Internet for a solution for my problem I found this: Solder won't stick.
There it is said that there should be "a nice little blob of solder on the tip of the iron", but when I touch the solder with my iron it just go to the side of the iron (not the plastic handle) and it doesn't stay on the tip. Furthermore, I cannot remove the solder from the tip of my iron, like it's not even hot. I can only remove the solder from the side of it (not from the tip, and it doesn't come off well at all).
The solder iron I have looks like this (mine is 30W):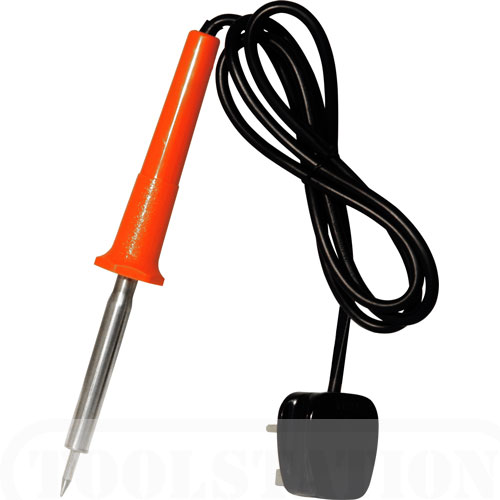 I want to mention that the solder iron is a problem for me. I've used it for about 3-4 months and I don't have $300 to buy a nicer one. But I know I should have a better, more expensive one.