I have the following circuit that should light up two LEDs at the exact same time: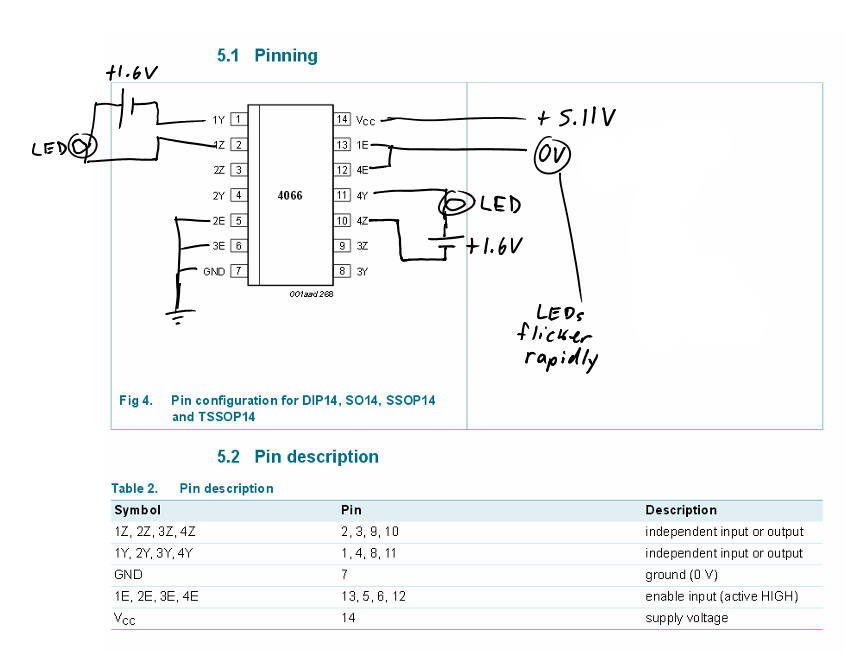 (Edit: Removed incorrect 1.64V enable input because, though I now understand it's on the low side, it is not a part of the question that I need an answer to -- it's when the input is 0V that I get the flicker.)
I am using this analogue switch.
When I have 0V on 1E/4E, the 1Z/Y and 4Z/Y switches rapidly close and open -- I took a video with a 1200fps camera and they appear to flicker on and off every 2ms-5ms or so. The LEDs do not flicker identically, but are both flickering rapidly nonetheless.
Is there something wrong with my wiring? Or did I maybe fry this analogue switch somehow?