As i understand, using this circuit: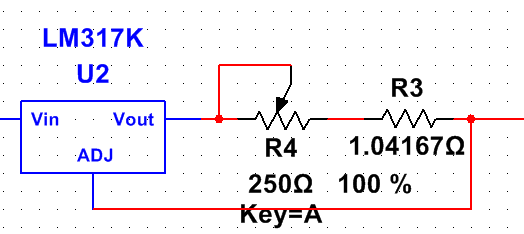 Will cause the current to go right through the POT and resistor, which will generate a lot of heat. Is there a better way to use current limiting with LM317 without all of the current passing through the resistor? (Without spending a lot of money for a high power resistor/POT which can handle over 5 amps)
if anyone could draw an example circuit i would appriciate it!
I wanna be able to set a limit from 10mA to 1.2A, the output of the current limiter goes directly into another LM317 for voltage regulation. Input voltage i'm going to use is 15V.
This is how the completed project "should" look like:

The output voltage is not that important for me, as long as i can get from 1.25 - 10v. I just want to avoid the heat from the current limiting part.