I looked at another question here and saw someone talking about different LM317 current limiting methods, and in one of the comments he uploaded this image: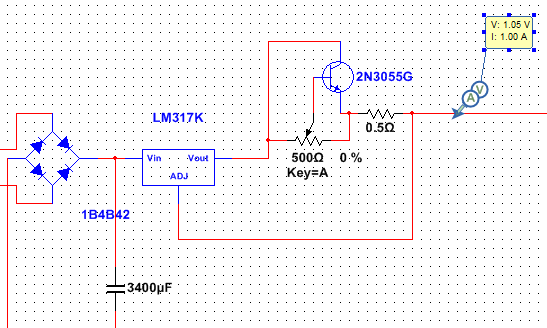 But no one answered the comment and I'm also really curious if this would work? I tried it on a breadboard and it worked exactly as i wanted it too, Any downsides with using this?
Link to other question: Smartest way to use current limit using LM317?