I realise Eagle is primarily a PCB layout tool, but I would like to use the software to draw schematics I will use in reports. I won't be using these schematics for any PCB layout.
What I need, which is not included in the standard library is a proper DC and AC voltage source like these I found on a SparkFun tutorial: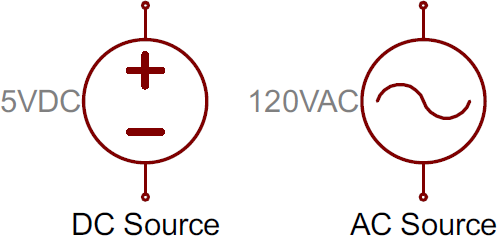 If there's no such library, is there an easy way to draw these symbols for my own library?