I understand the concept that the voltage lags behind the current in a capacitor, which is why we have to use imaginary numbers to find the impedance of a simple Series RC-circuit like this:
Which gives the following vector diagram: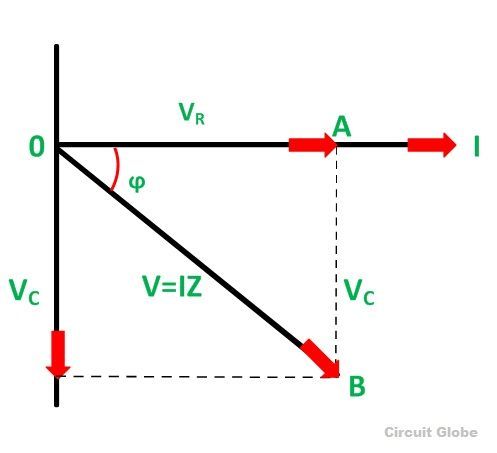 What i dont understand, however, is why you have to multiply by -j and not j when calculating the capacative reactance. Based of my limited understanding of the complex plane and rotation, multiplying by j would rotate the reactance 90 degrees counter-clockwise, bringing it in phase with the regular resistance. How come this is not the case?