I found a few circuits for TV transmitters, but no receivers.
I've looked at other simpler RF transmitters and receiver, but it's not obvious to me how to reverse the circuit that I have.
I want to send an expendable RC car into a collapsed tunnel, cable wouldn't work it's a labyrinth.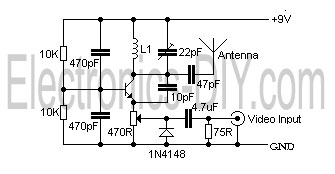 Can you give me an example of a vhf receiver and help me understand how it works?