I am very confused about negative voltage in capacitor, it can even light a led as you can see in the circuit.
My questions are;
1-Why capacitor gives ~-2 V in its negative terminal when we tie its positive terminal to ground?
2-How can that LED work by connecting its positive to battery's negative pole and its negative to our negative voltage?
I have been searching this for long time, what i found about first question is this site's "Some Capacitor Theory", why capacitor acts like this?
May you please explain it as simple as you can, because i am interested with electronics as hobby, i really don't understand clearly when it is explained in formulas,mathematics etc
Circuit Image: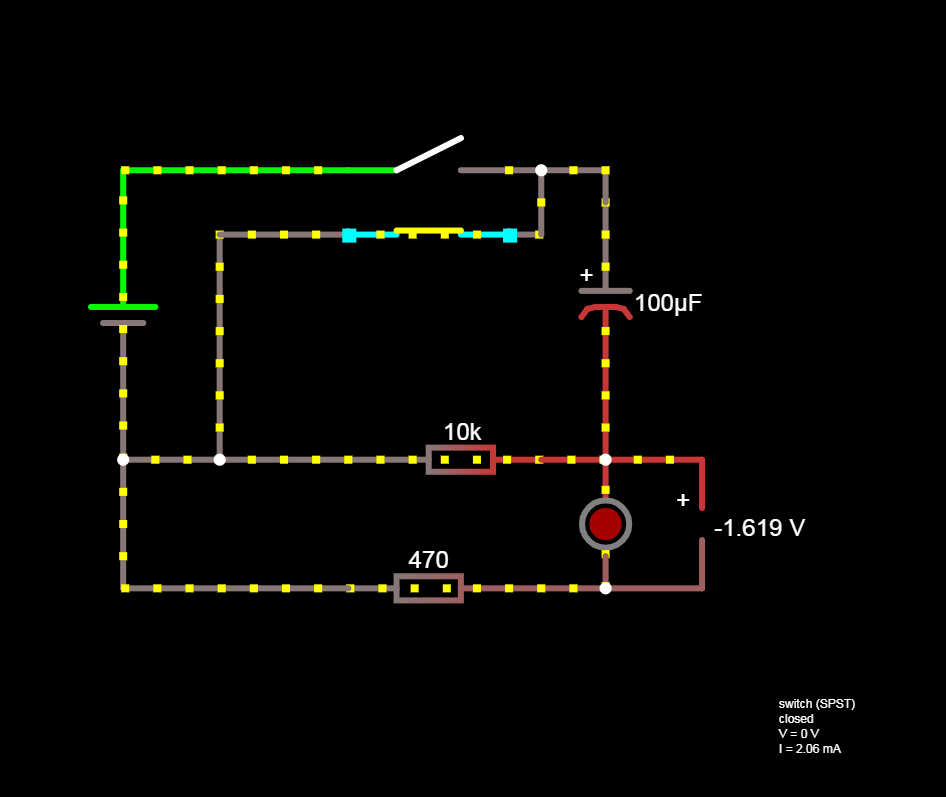 Thank you very much.