I was wondering if there was a component that would only let current flow if it was above a predetermined voltage.
I am building a subsystem for my project, which is an open door sensor that uses a microcontroller. I am running the circuit at 5 V, and I want an LCD display to display when it is time to change the batteries. The circuit will not have an external power supply to reference the voltage to when testing the batteries.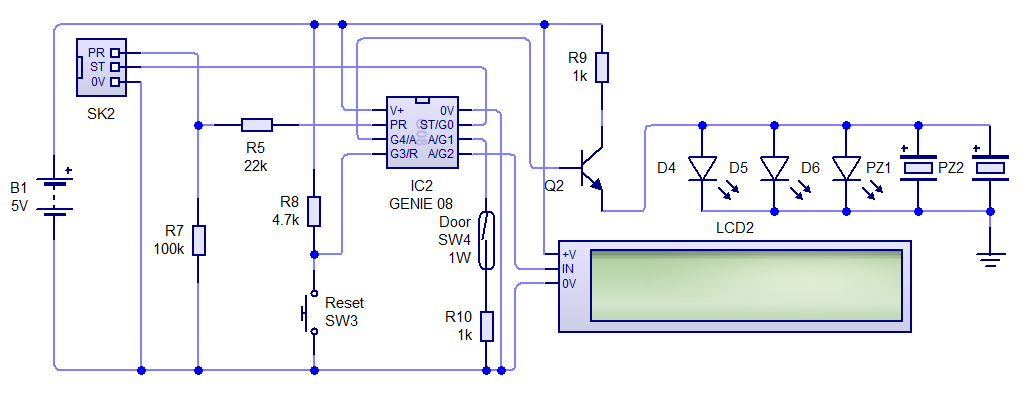 This is my circuit so far and it only needs this last bit. Whilst the microcontroller can run at as low as 3 V, the LCD needs 4.5 V - 5.5 V to work, so 4.5 V will be my minimum voltage, but I would like to know in advance, so maybe a bit higher.
Any help in understanding this would be greatly appreciated.