I am trying to complete Problem 4 of this MIT Computation Structures lab, which requires you to use a circuit simulator called Jade to build a sequential logic circuit that implements the below FSM: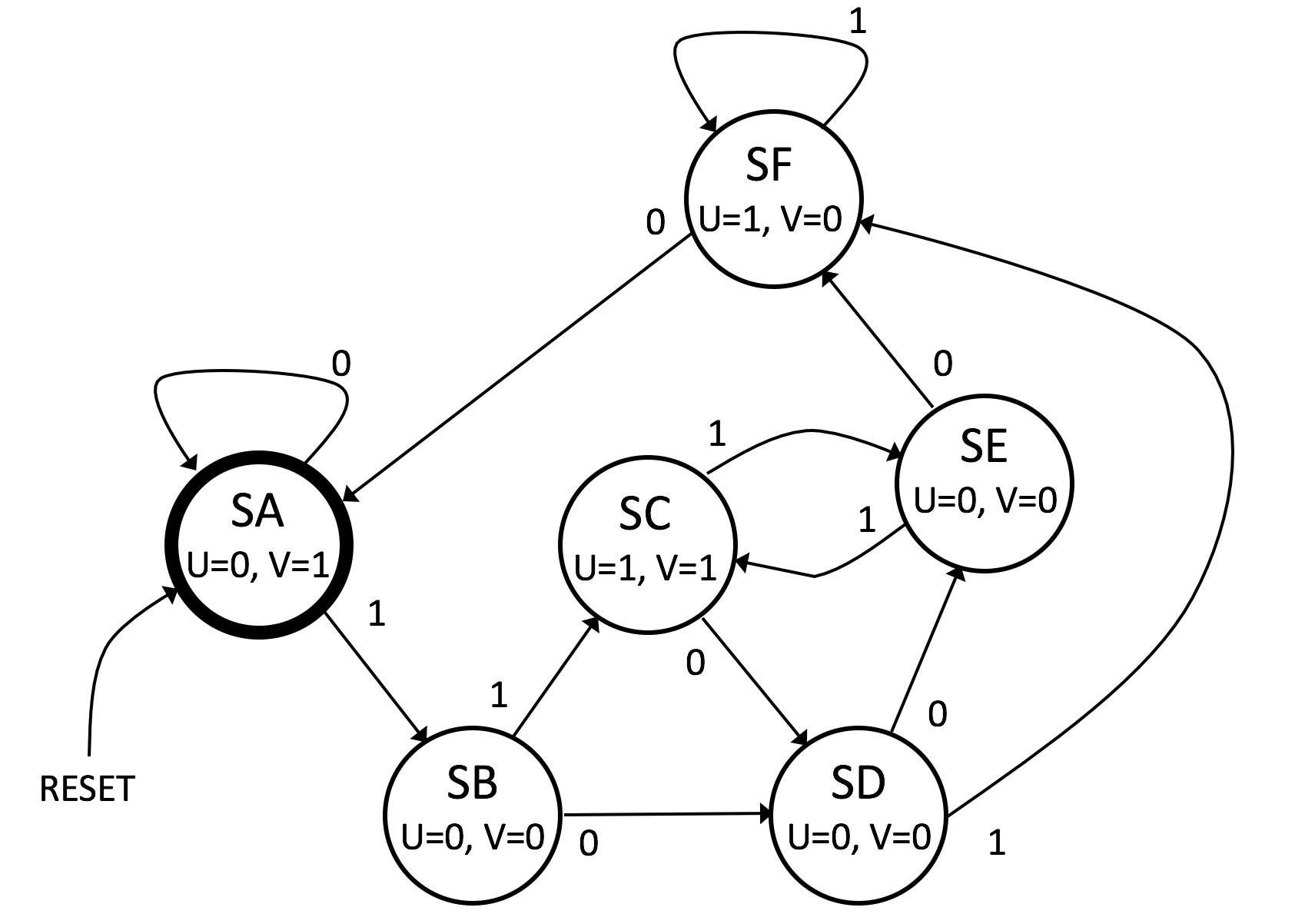 So far, the below is what I have:
I'm trying to implement this using the ROM/register combo that is referenced in the problem (and on the lecture slides the problem references).
However, I'm not sure how to connect the U and V outputs. The ROM/register combo shown in lecture looks a bit different, as it has a separate spot for inputs and outputs:
Does anyone have any thoughts on how I might be able to implement that in Jade?